Optimize financial workflows with Bkper and Google Sheets
As soon as your business grows and you start selling to more customers (this is what we sincerely hope), the financial data you have to manage starts to grow exponentially, right? Manage everything on a spreadsheet only and you'll soon discover how your work increases and how processes get stuffed and confusing. This is because the rules change, the origin & format of data changes and of course because others have access to the spreadsheet. Recognize this situation?
Guaranting your financial data's consistency is a constant challenge and if not done well, it's dangerous. But, don't worry, because the solution is already here: The Google Sheets add-on for Bkper.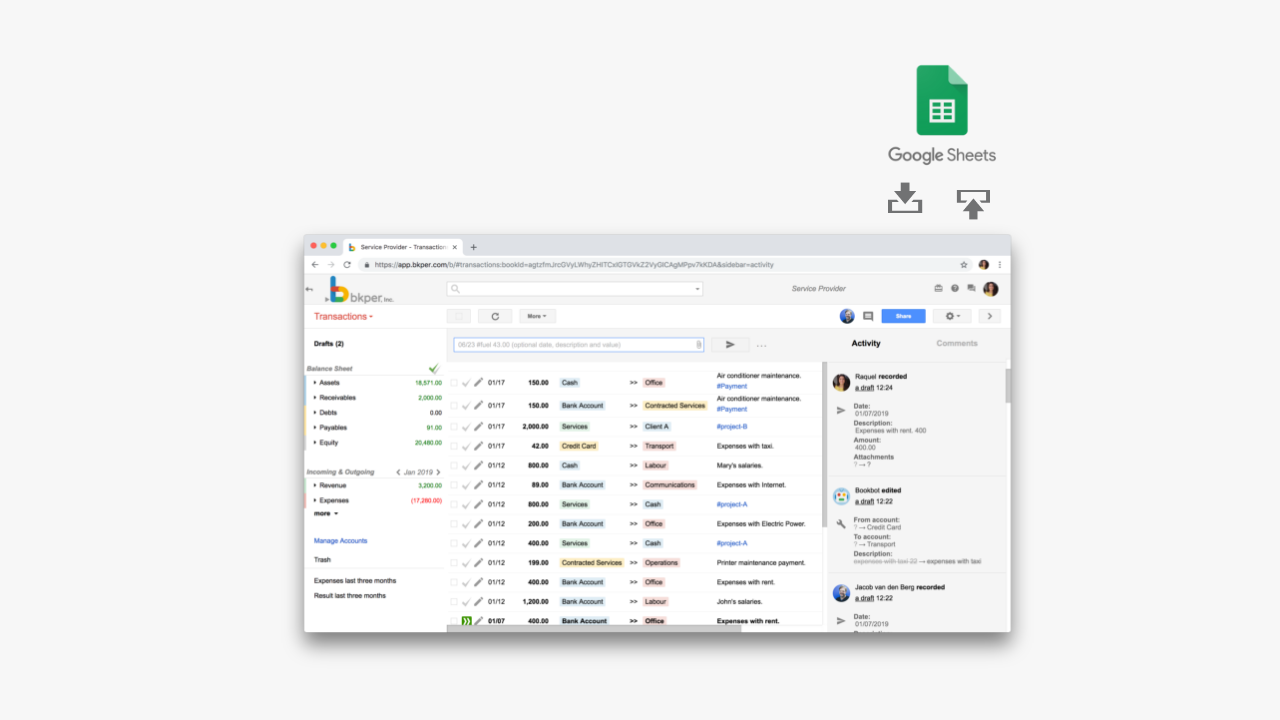 By using the Google Sheets add-on for Bkper you can easily keep all your financial data consistently stored on Bkper while you keep working with your Google Sheet as you used to. Instead of having data (blocked) on other tabs in one shared spreadsheet with hundreds of formulas to maintain, each team member fetches only relevant data from Bkper to their own Google Sheet and financial data (assets, liabilities, expenses, receivables, transactions, etc) is not manipulated by other team members as it is kept safely and consistent on Bkper as one single entity of truth.
"Bkper Sheets Add-on is extremely useful, the more I use it, the more I appreciate it." Richard Koenis
Two ways you optimize your financial processes
1) Analize financial data separately With Bkper Sheets Add-on you only use the data you need to analyse turning your spreadsheet into a powerful accounting tool. Fetch data from Bkper into your Google Sheet to centralize financial data and easily create accounting and financial statements.
-
2) Keep your financial data consistent To have consistent financial data, record your data from Google Sheets to Bkper and empower collaborativity and productivity on financial processes. It is a powerful way to increase your productivity of finances in time.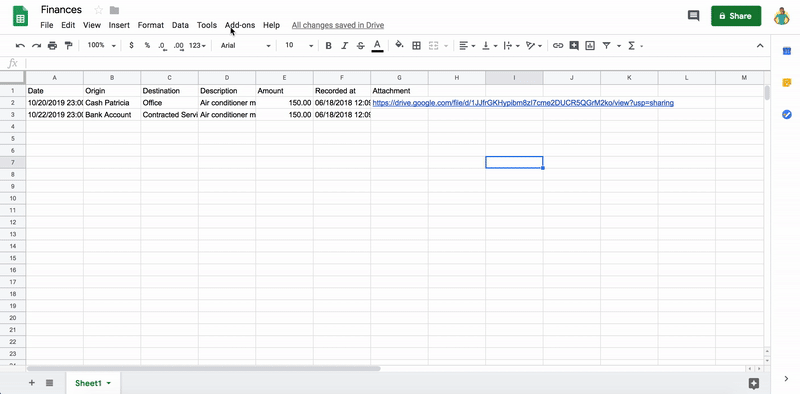 A spreadsheet is a very powerful tool to analyse data and in the case of financial data to do accounting. This is why many gather financial data from different sources (online stores, banks etc) on a spreadsheet and from here on they construct their balance sheet and statements.
The thing here is that, though the sheet is great for analyses and accounting it is not for storing larger quantities of not normalized data which normally becomes a problem when business is starting to grow considerably.
So to guarantee the consistency of your data, why not take one step more after gathering it on your Google Sheet? Automatically record it on Bkper to gain agility on analyses and reporting and to empower teams with financial awareness and goals.
Reimagine your financial workflow with consistent data!